Isn't it time you indulged a little?
Our delicious pretzels are dipped in caramel, then covered in chocolate.
Pretzels are available with assorted toppings such as mixed nuts, coconut, crushed Butterfinger, and more!
Chocolate + Wine = Bliss
Whether you're enjoy a sunny Sunday afternoon at a local winery, or a chilly evening at home, our chocolate-caramel covered pretzels pair nicely with a little wine. No need to be picky, either red or white wine will bring a delicious essence to these treats (in fact, I like mine with some bubbly)!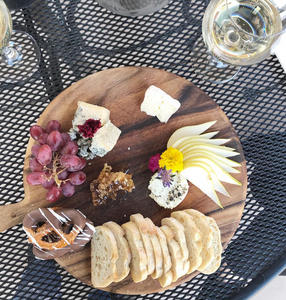 The Perfect Party Treat
Are you planning a dinner party? Our chocolate-caramel pretzels make a scrumptious bite for your guests. We can prepare them in any quantity and packaging.